Benefits of Silver Plating

Why should I use silver?
In the metal plating industry, silver does not necessarily mean second place. Silver is a nearly white colored semi-precious alloy that has many benefits when it comes to metal finishing. For one, silver plating offers excellent electrical conductivity. In addition, Silver is also the best heat conductor of all metal plating materials. Due to these benefits, plus a more reasonable cost compared to gold or platinum, silver is an excellent choice for many different plating jobs.
Silver as an electrical conductor
The atoms of metal elements are characterized by the presence of valence electrons. These electrons allow metal to conduct an electric current. The most effective conductors of electricity are metals that have a single valence electron. This electron is free to move around with little resistance. Metals like silver and copper are a few of the metals with this particular characteristic and that is why they are great electric conductors. Silver is the most conductive of all metals which makes it a very valuable metal for plating and finishing. For example, the microwave and satellite industries use silver to reduce heat and to carry high frequency signals.
Silver as a heat conductor:
Heat can only be transferred through three means: conduction, convection and radiation. Of these, conduction is perhaps the most common, and occurs regularly in nature. In short, it is the transfer of heat through physical contact. The properties that make silver a great electric conductor also make the metal and excellent heat conductor. As stated above the atoms in silver are allowed to move through the metal freely without much resistance. Silvers high temperature resistance allows it to be used in the manufacturing of automobile and jet engines.
Take a look at the graph below to compare silver's conductivity against other metals:
Material

Electrical conductivity
(10.E6 Siemens/m)

Electrical resistivity
(10.E-8 Ohm.m)

Thermal Conductivity
(W/m.k)

Thermal expansion coef.
10E-6(k-1) from 0 to 100°C

Silver

62,1

1,6

420

19,1

Copper

58,5

1,7

401

17

Gold

44,2

2,3

317

14,1

Aluminum

36,9

2,7

237

23,5

Zinc

16,6

6,0

116

31

Brass

15,9

6,3

150

20

Nickel

14,3

7,0

91

13,3

Iron

10,1

9,9

80

12,1

Tin

8,7

11,5

67

23,5
(Chart by: http://www.tibtech.com/conductivity.php)
Because of the amazing properties of silver, this metal can be very useful depending on your metal plating needs. In addition, it is a cost effective solution to using gold or platinum. At American Plating Company, we specialize in silver plating and have done so for many years. Please feel free to contact us if you have any questions regarding silver plating or any other finish for that matter: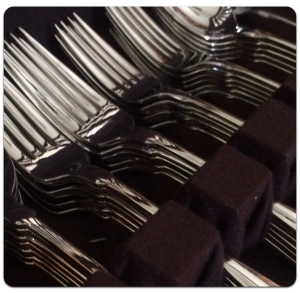 American Plating Company
Quality Since 1944
3527 Park Avenue
St. Louis, Missouri 63104
Telephone: 314-776-0542
Fax 314-776-7778
References:
Bell, Terence. "Electrical Conductivity in Metals." About. Web. 9 Jul. 2015.