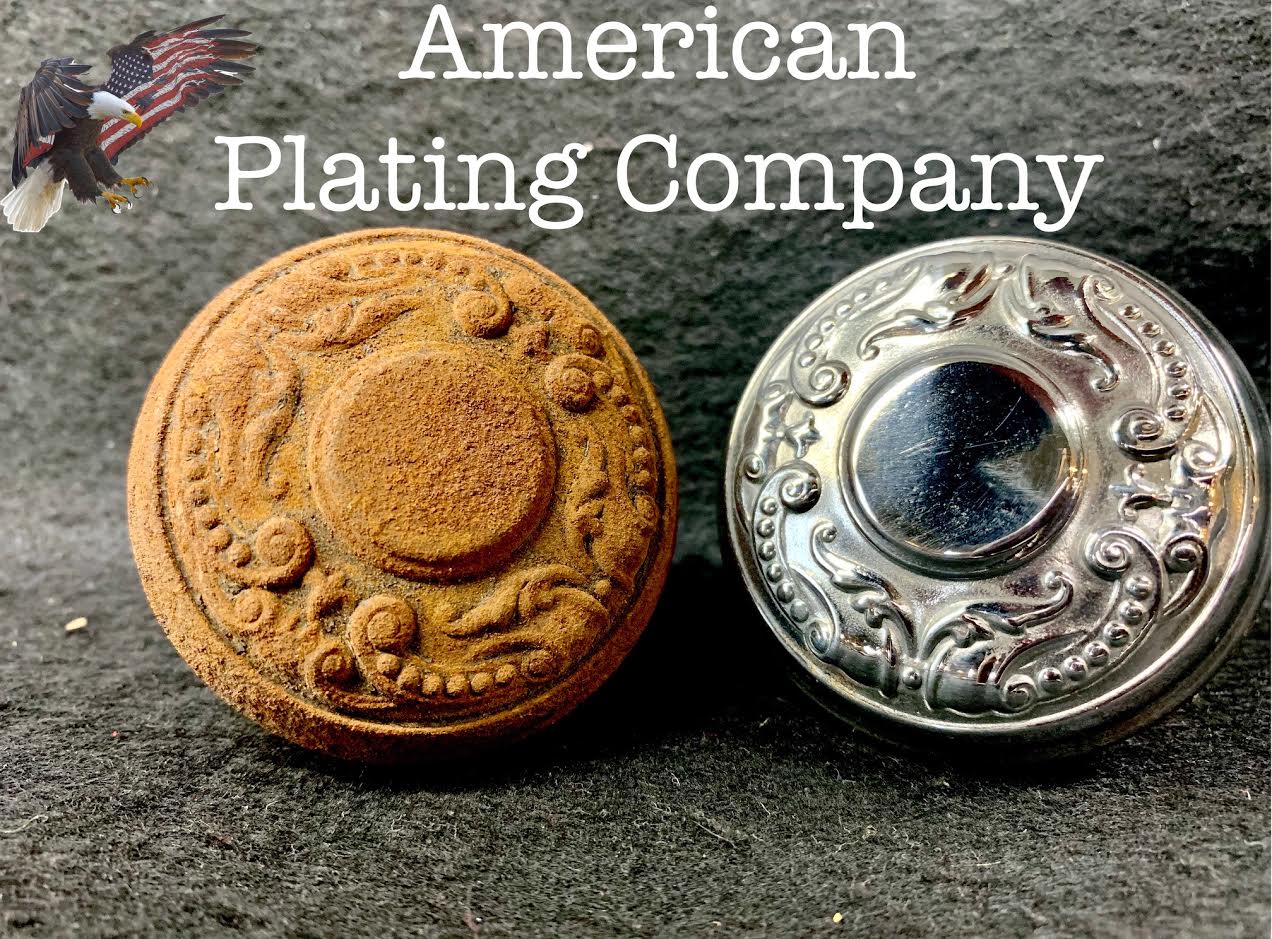 Have you ever wondered what to do with Grandma's old tea-kettle, or your mother's silver spoon collection?  Do you keep your antiques hidden away in a box because you don't feel like it fits the theme of your modern living space? If you answered 'yes' to either of these questions, you're not alone!  A lot of people today have absolutely no idea what to do with their antiques. Aside from keeping it hidden away until they can pass it on to someone else.
Antique Restoration is the perfect solution
At American Plating Company, metal plating, finishing and polishing can take your treasures out of the chest and into the spotlight! Plating and metal finishing prevent damage and corrosion on the priceless heirlooms in your home.
Plating and metal finishing is far from being a new art. However, at American Plating Company, perfecting and redefining it every day sets us apart from our competitors. Our team of reliable professionals can re-plate and polish up just about anything, from precious silverware to household hardware.
Prevent Damage and Corrosion
There are many advantages of metal plating, however, the best reasons to plate an antique is that it helps prevent damage and corrosion. Over time they appear dull and worn down or perhaps you may be noticing small patches of rust. Depending on how much corrosion is already present, American Plating Company may be able to beautify your pieces.  We love seeing antiques come "back to life" and shine like the day they were created.   Take a look at the vintage trolley car headlight brackets shown below.  We took these rust-covered old parts and made them look better than the day they were new.
 Incorporate Antiques into Your Living Space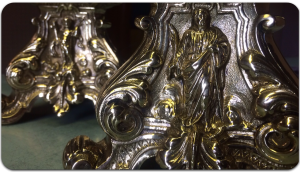 Plating and metal finishing your antiques is a great way to finally incorporate them into your living space.  They will retain their classic character and continue to be a center of conversation, but with a new finish, they will gain a modern edge.  This subtle sense of newness provides the perfect opportunity to display your beautiful antiques without feeling like they get lost with the rest of your home décor.  After re-plating, doorknobs, lamps, tea sets and lighting fixtures can look as good or better than they did when first created.
If you have always wanted to display beautiful silverware but found it too dull, gold or silver plating may be your solution. Silver trays and bowls look exquisite after re-plating. Displaying them as decorative items or using them on special occasions.  At American Plating Company, we understand that things will not be coming to us in the best condition.  That is why we offer additional restorative services to help you get your silverware in the best shape possible. Our restoration process includes dent removal, as well as final polishing and inspection.  You will  be amazed at the difference we can make in working with your silverware.
When you are ready to give new life to your antiques, call us at (314) 776-0542. or send us an email.