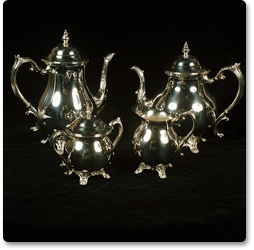 Protect Valuable Antiques and Priceless Memorabilia with Residential Plating
It takes time, effort, and money to amass wealth and other priced possessions. People also spend years on end trying to preserve what they have acquired. With time, wear and tear corrodes and diminishes the appearance of our merchandises, making them appear old and over used. The most affected components are those of metallic derivation or coating. But how can we restore such apparatus to their former glory? Residential plating services accomplishes this. Experts use it to adorn objects and reduce the aging process among other basic purposes. American Plating can provide the residential plating services you are looking for.
On a much larger scale, residential plating services target home hardware such as chandeliers, jewelry, boilers, and cabinet handles. Jewelry requires polishing to restore the silver or gold finishing that it once had. Moreover, silver bowls and coffee urn drip pans require different forms of techniques as compared to ornate chandeliers or something like the piano toe cap.
For electronic devices, gold metal is the smartest choice to act as a corrosive adhesive for the copper lining. This guarantees longevity of your product while at the same time making them look visually appealing. However, silver is frequently used as a cheaper alternative for gold. Silver is easy on the eye and gives the shiny "factor" that make valuables look new.
American Plating Company
Residential plating in St Louis by American Plating is a desirable endeavor preferred by many households. The technology enables once discarded and unattractive products to acquire attractive touch-ups, making them appear almost new. Remember to inquire into the process that best suits your product. Professionals at American Plating will help and always strive to restore those small pleasures of life that you hold so dear. To get a quote or discuss your needs, give us a call at (314) 776-0542. We are always happy to hear from you!